CHRISTMAS
–
CITTA' D'ITALIA
VENEZIA – PANETTONE CHOCOLATE CHIPS AND SALTED CARAMEL CREAM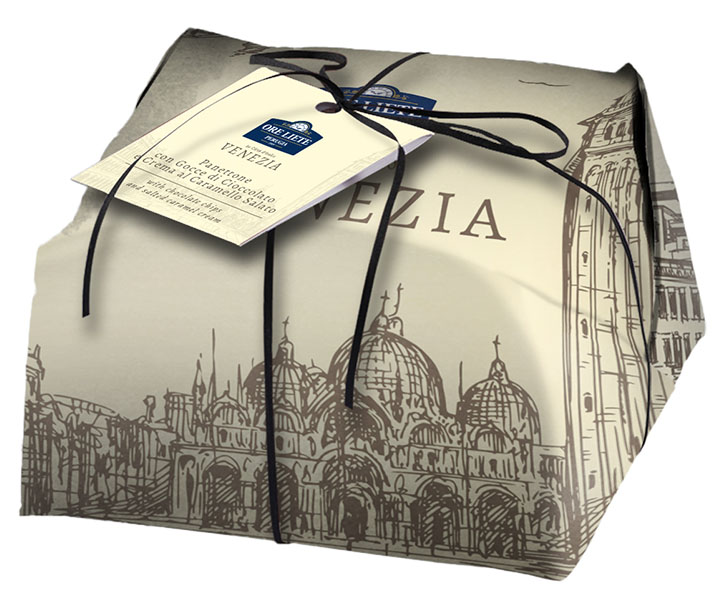 Palletising
Articolo: 615757
Pezzi per cartone: 6 pz.
Dimensione cartone: 77×25,8 x31h
N° cartoni per bancEpal: 24 (4×6)
N° astucci per pallet: 144 pz. (6×24)
Scadenza: 6
Codice EAN: 8032755325734
sciroppo di glucosio, zucchero, acqua, latte polvere, panna in polvere (latte), burro, aromi, caramello (0,6 %), addensate: pectina E440ii, conservante: potassio sorbato, sale (0,05 %)
sugar, milk powder, cocoa butter, cocoa paste, milk whey powder, skimmed milk powder, emulsifier: sunflower lecithin, natural vanilla flavouring
Emulsifier: mono – and diglycerides of fatty acids
Può contenere frutta a guscio, soia e senape.