QUANDO VUOI!
–
SINGLE-PRODUCT
CONTRASTO DARK BAG 200GR.
Practicality for those with strong taste.
The historic Ore Liete's pastry with a completely new taste.
For those who love the intense taste of chocolate, a cocoa shortbread enriched with a dark chocolate topping.
A unique pleasure.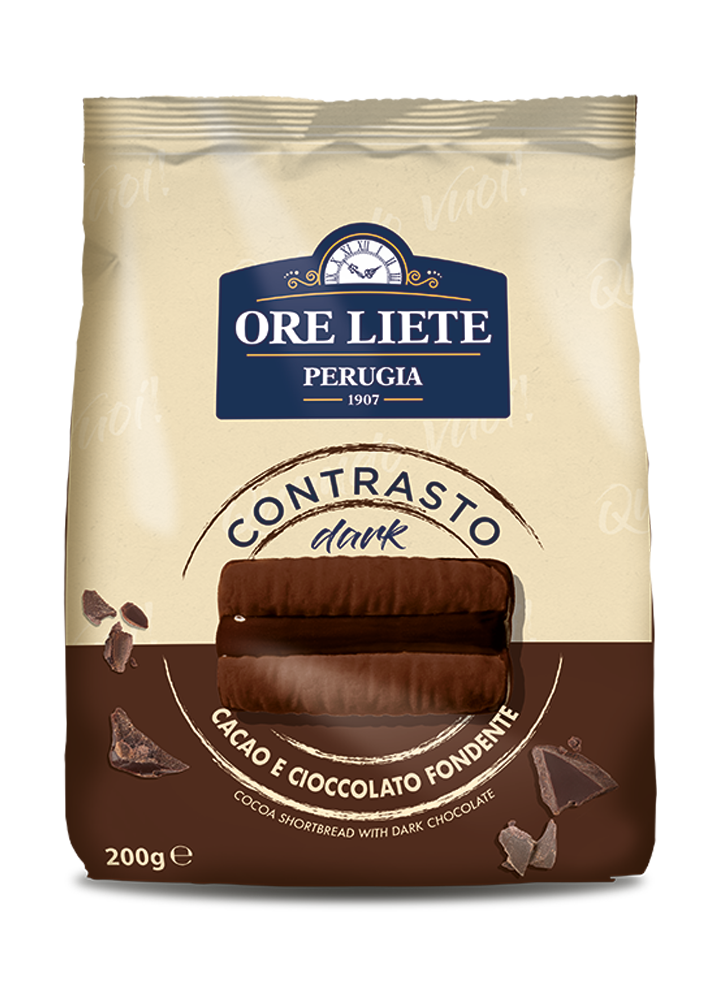 Palletising
EAN: 8032755326137
Articoli per cartone: 12
Cartoni per pallet: 40 (8×5)
Articoli per pallet: 480
Scadenza: 10 mesi
Cocoa paste, sugar, cocoa butter, emulsifier: soy lecithin; minimum 60% cocoa
Leavening agents: sodium hydrogen carbonate – ammonium hydrogen carbonate
May contain nuts and mustard.