QUANDO VUOI!
–
SINGLE-PRODUCT
ROSSO DI SERA – FILLED WITH POMEGRANATE AND BLACK CHERRY JAM BAG 200GR.
A 100% wholemeal pastry that hides a filling of pomegranate and black cherry inside.
A unique taste for those who love each other.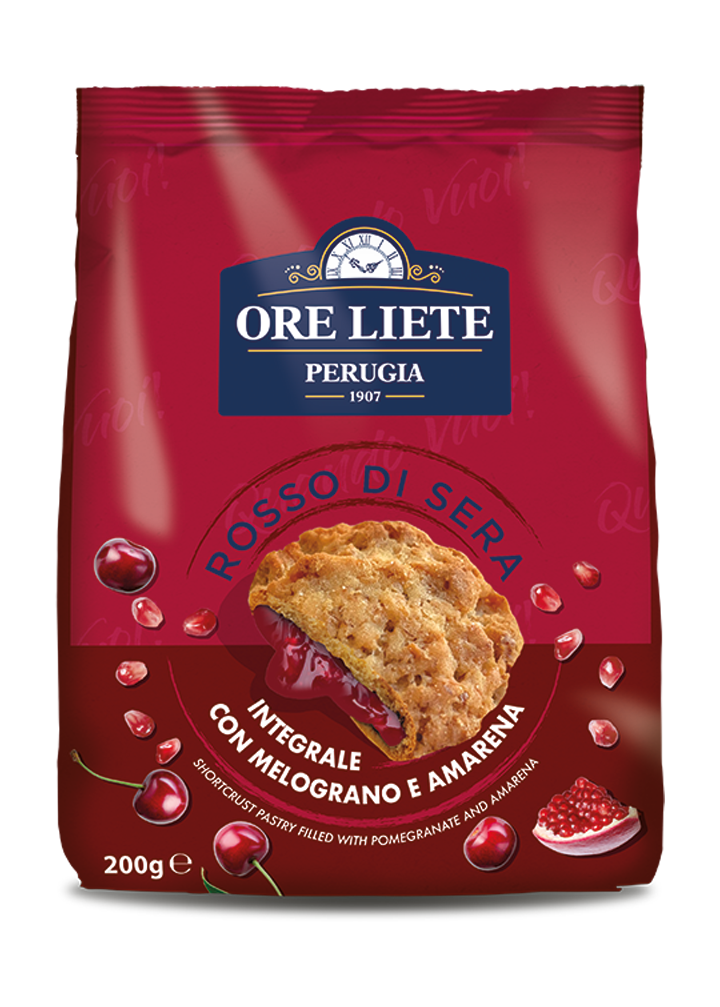 Palletising
EAN: 8032755326106
Articoli per cartone: 12
Cartoni per pallet: 40 (8×5)
Articoli per pallet: 480
Scadenza: 10 mesi
glucose-fructose syrup, sugar, pomegranate 19%, black cherry 16%, gelling agent: E440 pectin, acidity regulator: E330 citric acid, E333 calcium citrates and E331 sodium citrate, flavourings, elderberry extract
Leavening agents: sodium hydrogen carbonate – ammonium hydrogen carbonate – disodium diphosphate – monopotassium tartrate
May contain nuts, soy and mustard.